Explore Aruhat's Referral Program Today!
Refer your customers to Aruhat and get a referral commission.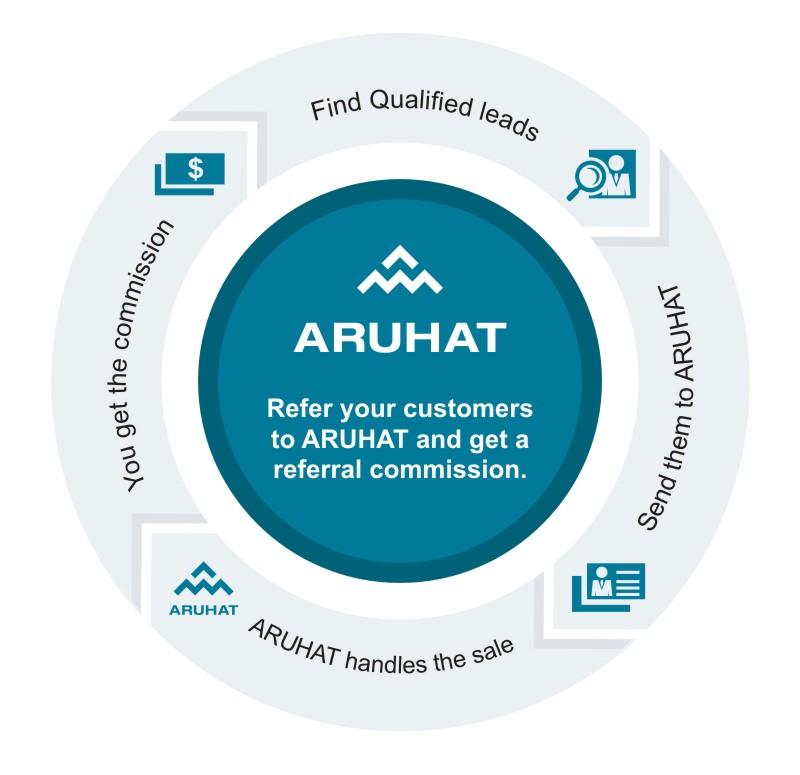 Referral Commission

Introduce Aruhat's Technology Business Solutions or Enterprise services to your new and existing clients and earn a commission with closing deals value. Aruhat's Personal plans do not qualify for referral commission.
Work with Aruhat on the referral process
You evaluate and qualify your leads and send them over to Aruhat, and we take care of closing the deal. Aruhat will bill the customer directly, eliminating additional administrative burden from our referral partners. If you wish to stay involved in the sales process, you can choose to work with the same Aruhat sales representatives for each referral.
Resources
Check out the Resources sections in the website for marketing collateral and documentation to help you find and qualify leads.
Our Solution Links
DataCrops – Web Data Extraction Software
TeleOSS – MVAS Delivery Software
Email at info@aruhat.com OR Contact us for more.