Manufacturers have been in the business of managing trade-offs like revenue enhancements, cost containment, customization and standardization. What's innovative? The ever increasing complexity in which strategies are developed, plans implemented and key decisions made. We can help.
We recognize challenges and focus on Manufacturing Industry solutions.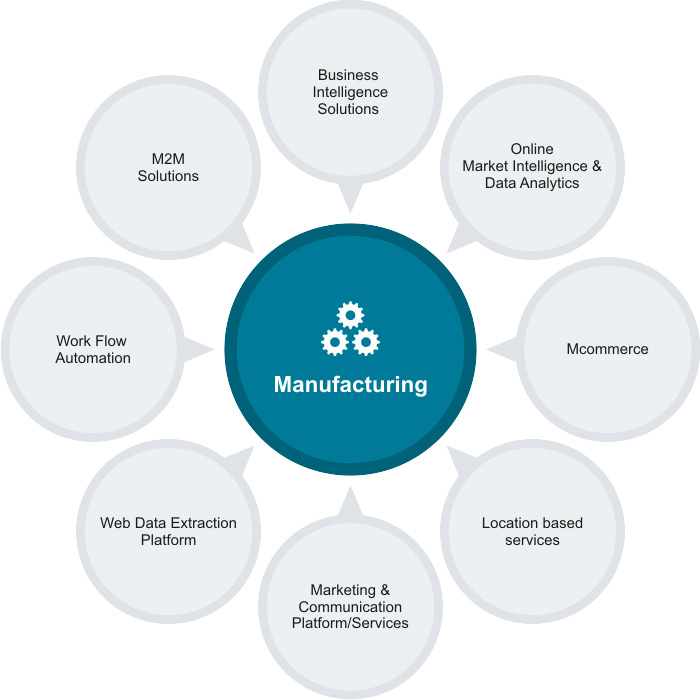 Visit DataCrops Solutions for Web Data Extraction, Analytics, Online Market Intelligence & Business Intelligence Solutions.
Visit TeleOSS Solutions for Marketing Communication, Work Flow Automation, Location based services & M2M Solutions.