Banking, Financial Services and Insurance (BFSI) markets have recently seen rapid changes and they must now be ready & prepared to adjust their current processes to take advantage of business opportunities in the near future. Industry regulations and market trends seem to be ever-changing and keeping up with them can be both costly and time consuming.
We provide solutions aiming to keep all your customers happy throughout the business process with proven Industry and market experience.
We recognize challenges and focus on BFSI Industry solutions.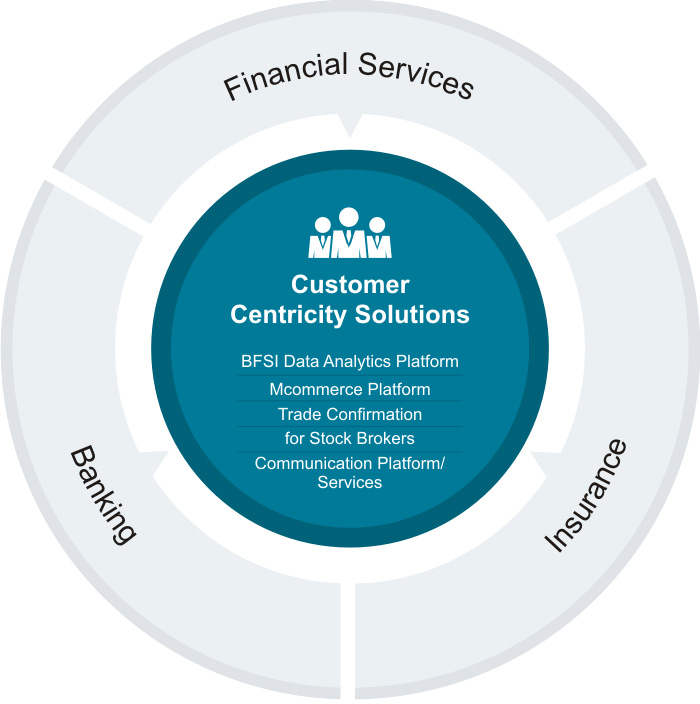 Visit DataCrops Solutions for Data Analytics Platform and other data related customer centricity Solutions.
Visit TeleOSS Solutions for Mcommerce platform, Communication and Live trade confirmation Solutions.