0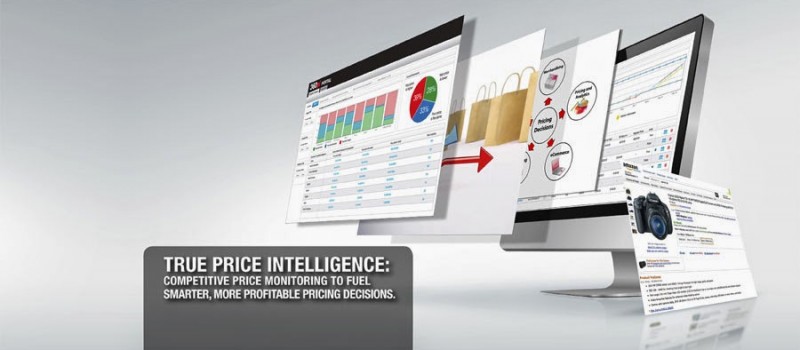 Being in Online Selling Business, it is extremely challenging to offer best price of all products against the pricing of market competitors. Even customer's today use Internet & Smart phones to dictate the prices they are willing to pay and publicize the same.
The solution lies in using the same online channel to regain competitive edge in the online marketplace by use of competitive pricing intelligence software or solutions.
Pricing Intelligence Software will get the most comprehensive data matching your product pricing needs. It should also reprice your products to beat your direct, indirect & future competitors. Letting set prices enabling you to sell more, maximize profits & win customers
7 essential criteria pricing professionals should consider switching to Pricing Intelligence Software

1. Start getting online pricing data from the closest competitor first
2. Apply data sorting, filtering & reporting for better analytics
3. Manage Market vs. Multiple Products vs. Pricing Updates
4. Track your competitive landscape for decision making
5. Get customized out-of-box insights, analytics & reports
6. Automated Repricing Solutions saving the price update efforts
7. Solutions need to be Scalable, Robust & User-friendly

With DataCrops Web Data Extraction and Data Automation software – you can extract best pricing data for business fetched from your competitor sites, market leaders & other affiliate sites.
DataCrops Competitive Product & Pricing Intelligence Solutions
A) Product Intelligence: Enhance your product mix with competitive product analytics to market & promote them competitively
B) Pricing Intelligence: Track, compare and analyze competitive pricing insights from competitor sites to improve profit margins
C) Dynamic Pricing Intelligence: Extract Competitive price adjustments in real-time improving product's sales opportunities
D) Repricing Intelligence: Extract, Transform & Load pricing updates from competitive portals and reprice on your own
Analytical Reports –
Product/Service/Channel-wise Pricing Reports
Business/Competitors Pricing Movement Reports
Pricing Analysis, Market/Region-wise Reports
Our Pricing Software can Extract your competitors pricing, Transform it into your needed file format & also Load it on your Ecommerce portal. And all these can be done automatically without any role played by your staff or any employee.
Email us at anil@aruhat.com for an online product demo of our Pricing Intelligence Software.
Share the post "Exposure to Advanced Online Pricing Intelligence Solutions [White Paper]"