0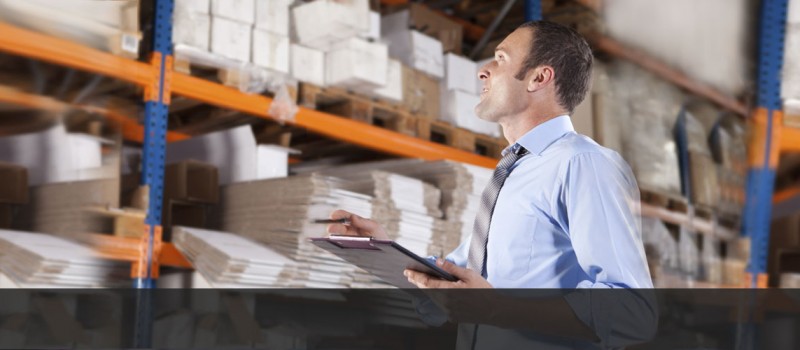 The idea behind ecommerce is quite capital intensive and seems like a "winner takes it all" market. The brand that can develop the fastest gets to destroy other competitors fighting for the same chunk of demographics.
However, competition is not the only thing that has been playing spoil sport with most ecommerce ideas. The ultimate aim is about selling your service and products but the modern customer is quite different than what we had a decade ago. Today, we detest salesmen who tend to be pushy and leave no stone unturned to hand over the keys before leaving an automobile showroom.
The key to success online is creating a more personalized experience and making sure that the customer is well addressed on all aspects which includes sales service, pricing, updated & fresh data, segmentation, target value and the business message you want to pass through the selling markets and audience.
Let's list the various problems that ecommerce businesses commonly face.
Pushy sales: Never try to push your product by highlighting things that it is "not". Sites that have a dozens of ad pop ups coming out with every minute activity are also the sites that are blocked at the same instance. The modern customer knows what he is looking for. Don't suggest, just present.

No service sales: Real world stores can sometimes get overwhelming with a variety of brands and products concerning the same functionalities. However, online visitors like to be presented with the best options ac pert heir requirement. Don't unload your whole inventory, or he/she is definitely going to leave.

No data: The modern world runs on information and "data" is the only tool that can able feed it. Sending junk mails and dozens of promotional materials and fliers only suggests of you being a data-challenged company. Try to gather statistics and present something believable.

Wrong data: Some companies try to be too edgy by creating "fake" data representations. As such, they try to breach privacy of the customer. Too much of unorganized data can be annoying.

Over price: Today, customer always prefers comparing the price of same product at different vendor. To stay in market, it is very important for eCommerce businesses to keep their eyes on close competitor's pricing and other additional benefits. I heard from various vendors complaining about lower conversion rate. Over pricing is one of the most important reasons behind poor conversion rate.
Each problem has some solutions but finding the right solution can help you to get better result in small time. Here are some important solutions that can help you to overcome the problem discussed above.
Solutions for ecommerce Industry:
Competitive data: Monitoring the price and other additional offers by your competitors will solve one important problem, i.e lover conversion rate. Here the biggest challenge for an eCommerce vendor is; time! It is very time consuming process to keep continuous monitoring of competitor's pricing. As I said earlier, every problem has a solution and for this problem; DataCrops pricing intelligence software or solution is the answer. Such software will extract the price and other important data from your competitor's websites and will provide data driven pricing intelligence solution that will help you to keep your price competitive without spending time on manual pricing comparison.

Segmentation: Trying to understand each consumer separately can bring about a huge boost in your credibility if not sales. Every customer thinks differently and has a varied set of needs. Start by dividing your customers into "first-time users", "most valued customers" and the part of the demographics that just likes to "wait and watch and is "inactive". Segmentation is the best way to incorporate discount schemes and other similar offers on products and services. Segmentation will also helps you in defining best email campaign for different segment of customers.

Targeted value: You can lure a teenager with a discount on clothes, but young executives would be looking for variety and ways to spend their money in the best way. Extend the right offer to the right customer, depending upon their buying behavior. Several brands have sing in forms that notes down customers hobbies, interests, work, and even birthdays to come up with special offers. You need to define your target persona first, it can help you to promote the offers and provide the best products that meet your target personal's requirements.

Listen before serving: Always try to understand exactly what you customer demands. Spare your customers the time to communicate what they would like in a product and then present them with the options. A salesperson who keeps on blabbering is just ignored or worse kicked out of the doorsteps. The same can happen with online sites. Integrate features in your website that take in a "refine search" tool to present the "most likely" options.

It's a single chance: As we have always believed "the first impression is the last one", the same applies to online stores. Ecommerce owners have got just a single chance to make a visitor a loyal customer for a lifetime or lose him and his circle completely. If you are trying to sell a vacation, try it when your customers are likely to be looking for one.
Conclusion
Proper understanding of the problem and finding the best possible solution for it plays an important role in eCommerce business. By finding the right solution, you don't only save lots of time but also improve the ROI of your eCommerce business.
Did we miss something? Do share your ideas about eCommerce problems and its possible solution. We may include them with detailed insight.
Learn more about Pricing Intelligence Solutions for ecommerce Industry
Share the post "Problems concerning the ecommerce industry and the means to get over"