0
Learn how Retailers are separating themselves from the pack by using Business Intelligence.
Retail market is too competitive and price sensitive. An Online Retailer was facing a critical issue with his business strategy to beat the competition and stay ahead of them all. The BI system that they were using to track their competitors was not giving accurate results.
This scenario was raising a big question mark on their pricing as well as the product strategy. The retailer was looking for a solution which can understand their business and market needs which can provide results both accurately and timely.
Using DataCrops, Web data extraction and Business Intelligence Solution, the Retailer was able to explore new strategies and design a better approach towards tough competition prevailing in the market. DataCrops offered data extraction from competitor sites as well as it own sites for better analysis and to built a BI solution.
DataCrops Business Intelligence (BI) Solution Benefits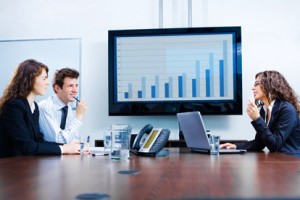 DataCrops enabled the Tyre Retailer to gain multitude of benefits with reliable business information and analytics right at their desks.
We extracted underlying buying and consumer patterns and displayed it with the help of charts, maps, analytics and business reports.
We also computed market segments and translated it into meaningful business charts to create strategies. Our team provided analytics from raw data relevant to the business needs of the retailer. It included collecting data from various decision making data systems.
The Retailer enlisted following benefits of the BI solution:
Reduce costs with respect to reduced manual intervention required previously

Minimize revenue losses occurred due to unreliable pricing information

In creased response to market dynamics and stay ahead of competition

Bring informed decisions on board with better strategy planning as per market needs

Minimize human error with ac curate competitor in sights & data delivery in structured form

All the business inform ion and analysis at one place for faster response to market
Email us at anil@aruhat.com for further information of a customized Business Intelligence (BI) Software Solution.
Share the post "How to Use Business Intelligence Solution to Stand Out from the Competitors [Case Study]"