0
Feb 17, 2014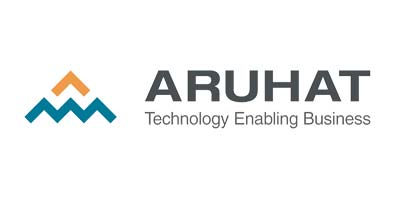 In the continuous transformation process and its innovative approach of "Technology Enabling Business" Aruhat is expanding its team size, brought enhancements in product features & scalability, extending business industries and having technical & business partnerships.
With all these steady growth we are now ready and excited to announce the launch of our newly designed website and revamped logo, which goes live today.
The new and completely redesigned website offers visitors richer insights into the Company's revolutionary optimization of its products DataCrops & TeleOSS and its exciting growth prospects.
The website has sections for updated company news and events, product information, solution details and corporate information.
The new website goes live today, and is located at the same address: https://www.aruhat.com.
The new website will be updated on a regular basis with news of product launches, business activity, corporate milestones, events and solutions information. Visitors are encouraged to explore the website and sign up for information from the Company at https://www.aruhat.com/contact.
About Aruhat
Aruhat Technologies Pvt. Ltd. was incorporated in the year 2004 in Ahmedabad, India with a vision of offering technology for continuous business improvements and innovations backed by core competence'. It provides web data extraction and MVAS products, solutions & services that optimizes data and communication technology.
Aruhat is moving towards product based solutions around its emerging technologies to serve and extend its business reach to the global marketplace with its products DataCrops & TeleOSS.
Contact:
Anil Bhatia
Marketing Manager
Aruhat Technologies Pvt. Ltd.
Web: www.aruhat.com
Email: info@aruhat.com
Share the post "Aruhat Technologies announces New Website & Logo Launch"